Synthetic Turf Installation Services for Palm Beach Residents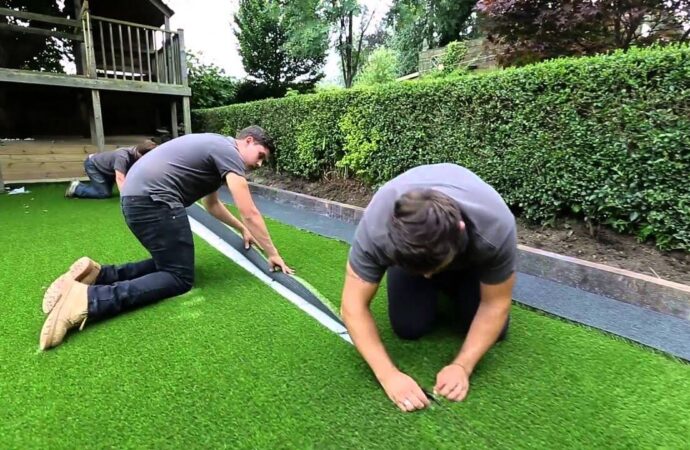 Creating Green Spaces in Palm Beach
As artificial turf's popularity grows by the day, more individuals are trying to be part of a group that has it installed in every corner of their homes or commercial properties. Synthetic Turf Team of Palm Beach's role has been to provide all residents and businesses in the area with top products, materials, and solutions, including synthetic turf installation for their sites, so they are able to enhance their green spaces or finally create new ones, enhancing and beautifying their properties as a result.
We have been entrusted with hundreds of properties in Palm Beach, and we have never been disappointed in the results we provide. From assessing and designing your landscape to handling the whole preparation and installation process. Unlike most companies and experts in the area, we want to handle every step and have you involved in how our plan of action will be to guarantee your satisfaction and ideas.
We are pretty proud of our service as we guarantee not only a beautiful space but also one where you can enjoy the softness of the turf while reading a book, playing with your kids and pets, or even use it to attract new customers that could be attracted to the natural feeling it offers.
We Use Nothing but the Best
We play hard, which also means we don't play cheap. With so many synthetic products in the market, it is hard for beginners and amateurs in the industry to choose the right products or materials to manufacture the turf themselves. We don't make those mistakes.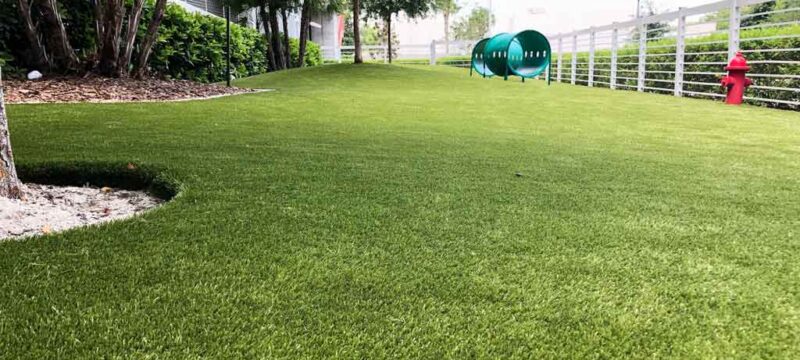 All synthetic turf used in our company is made with the highest quality materials. We are one of the few businesses in the city and state that can offer you great prices along with the design and installation you need.
We care about providing you with the latest artificial turf technology and all products that come along. Still, we know it can be expensive to keep up with the investment of designing your landscape and installing the perfect turf. This is why we have obtained all licenses and partnered with the top companies in the USA to acquire the materials at reasonable prices, allowing us to make it more reasonable for you.
Thus, you will receive:
High-quality turf manufactured with unique and top materials.

All our products incorporate heat reduction and anti-microbial additives.

Despite using the best materials and manufacturing several of our products ourselves, we are able to offer lower prices.
Where Can We Install Synthetic Turf?
Wherever you need it.
Synthetic Turf Team of Palm Beach is not limited to a place or two when it comes to installing the turf, which means you can count on us, be it residential or commercial property, field, playground, school, and more.
Since artificial turf is utilized in more green spaces than most people believe, we have had to inculcate where it is possible to install it. It is simple to remember: it can be installed anywhere as long as the space is prepared properly and the design is the right one for it. Our team will take their time for each step and ensure every detail is on point.
This is why you can contact us if you need and want to install synthetic turf at:
Your playground.

Your school.

Your home.

Your commercial property.

Any athletic field or area.
How We Do It
The client always takes the first step. You will need to contact our team and let us know what you need and if our synthetic turf is what you've been looking for.
We know this is a great investment, and most clients contact us without being certain about our products; this is why we will walk you through what we offer in detail, how our product can help you achieve what you've dreamed of, and how we handle the entire project so you can lay down and enjoy the result.
What does this entail? From chatting with our professionals to installing the turf, we will handle every step in the process. For it, we will need all the details, ideas, and preferences you have so we can come up with a design, which will include the perfect synthetic turf that will adjust to your needs, the foot volume, your budget, and timeline; this is regardless of the space where you need us to work in.
As an overview, our process looks like this:
Contact our team via email, by filling out our contact form, or by giving us a call. Remember to provide us with as many details as possible, but if you're unsure, you can reach out with a simple question, and we will take it from there.

Estimate and costs. We will set an estimate and budget based on what you can afford and the project with all the details: type of synthetic turf, time to prepare the space and have the installation finished, and more.

Install your artificial turf. Once you approve the project, we will begin and deliver the result on time or even before the timeline.
Why Choose Us for Your Project
As a company with over 12 years in the industry helping homeowners, businesses, companies, and all individuals in Palm Beach, we are confident about our skills and abilities. We come up with designs that are perfect for the timeline you give us, your needs and preferences, and all this without forgetting about your budget.
We are a company that cares about providing perfection in every aspect and not only giving you options that go over what you can afford. Thus, rest assured that our team will work around your needs and what you want over anything else. Besides, we only use high-quality products manufactured by ourselves or top companies we are partnered and associated with, guaranteeing that all synthetic turf used will last for over 15 years with their respective warranty.
We will work beyond our limits and ensure you are more than just satisfied with how your patio, yard, field, golf course, or any space you trust us with looks while finally bringing you the chance to save time and money with this artificial option.
Below is our list of additional services: