FREE Synthetic Turf Quote for Palm Beach Residents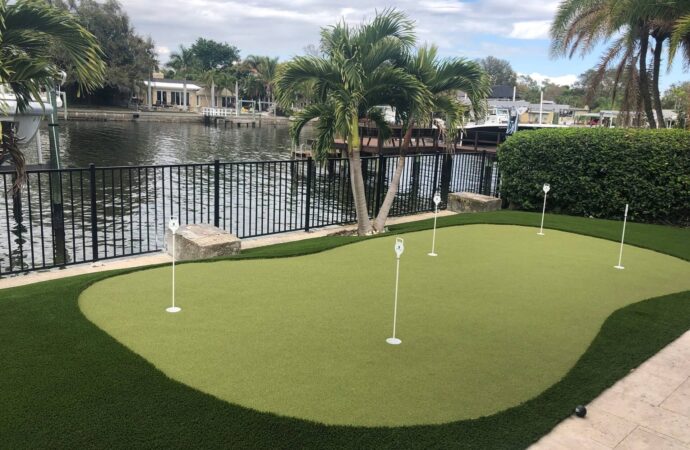 Palm Beach Gardens, Riviera Beach, and all surrounding areas, along with their residents, have relied on us, Synthetic Turf Team of Palm Beach, for over a decade to have their artificial turf or grass installed, repaired and maintained. We're an experienced and reliable company in the industry that offers top-quality products and the best services that guarantee a long-lasting, durable, and good-looking surface for at least 15 years.
Artificial turf requires very little maintenance, watering is not needed as often, and you can have a return on your investment in the next 2 to 4 years. It is all thanks to how the fibers of the products are made with high-quality products such as nylon and polyethylene—to mention a few.
However, not all companies offer high-quality artificial turf and prefer to keep their estimates low at the expense of what they install or offer to their customers. This is not the case for us.
We worry about:
Your budget.

Your design or idea in mind.

Your preferences.

Your needs.
To guarantee we cover every detail, we cannot offer low-quality products, but we have worked hard to manufacture over 60% of our products or outsource them—when needed—to top companies in the country that only use the same materials as us that aren't toxic, offer more longevity and durability, and are safe for both pets and children.
The reason we are able to keep high-quality products and services within our clients' budgets is due to how we manufacture the items while choosing among the options for artificial turf and grass we have so you can have your green space without having to spend more than what you can afford.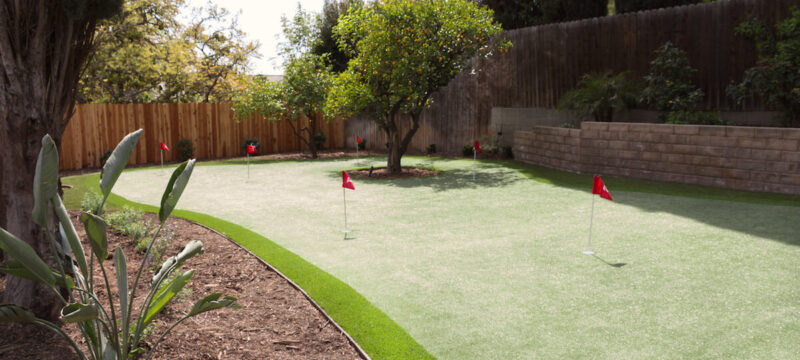 Is It a Good Idea to Rely on Us?
It is easy to say "absolutely," but we understand how hesitant some people are with not only us but also the entire concept of synthetic turf and a company that can handle the job.
Fortunately, when choosing us, you will have experts and designers with at least six years of experience working on your project, and when it comes to installations, we take care of everything: assessing the space, taking measures, coming up with the design, choosing the materials, and performing the installation; all this, within your budget.
However, for us to take those steps, we need you to take the first one. Hence, you can contact our team and let us know how we can help you.
Our list of services includes many solutions. From residential synthetic turf installation to artificial golf turf and athletic field installation, we can handle it all as long as you allow us to be part of it.
Get in Touch with Us No Matter Where You Are
We don't focus our services on the main areas in the state or county. Instead, we serve several areas in Florida. Riviera Beach, Palm Springs, Lake Worth, and North Palm Beach are just a few of the locations we can reach.
All it takes to contact our professionals is a call, email, or short visit. You're welcome to our offices all year round, and if you don't want to go over this hassle, or maybe you want a quick consultation, a call will be more than enough.
Don't hesitate and get in touch with our team at Synthetic Turf Team of Palm Beach.
Below is our list of additional services: