Athletic Fields Synthetic Turf Installation Services for Palm Beach Residents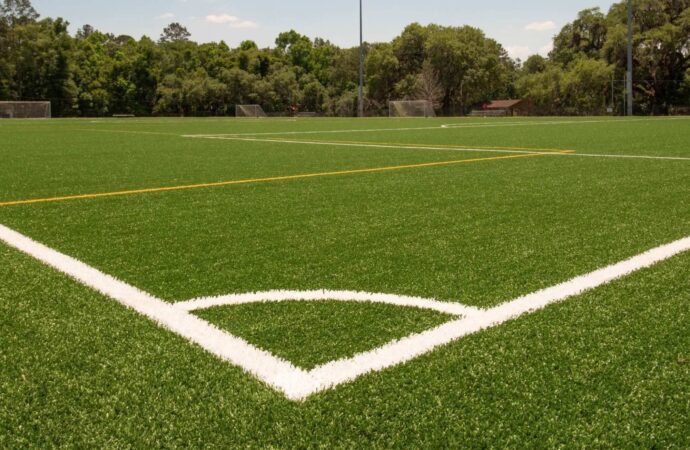 Depending on the place and area, the type of synthetic turf used will vary in order to offer the best experience. We're an experienced company that not only understands this but offers athletic fields synthetic turf installation services to wide variety of schools and private clients across the county.
Natural turf is often hard to maintain, especially if it is meant for a sport or recreational field where the weather, foot traffic, and activities won't be gentle on him. It will require a lot of watering, fertilizers, chemicals, and, thus, lots of resources (money and time).
Synthetic turf is a good option not only for schools and residential properties where people want to have a stunning surface that offers comfort but also in athletic fields to guarantee that all athletes and individuals making use of them can enjoy their experience, practice worry-free, and have a field that will always be ready for use.
Allow our team to help you pick a low-maintenance artificial turf for your field. Besides providing the product, we will handle design, installation, and future maintenance to ensure you are enjoying the results for years to come.
The Beauty of Using Synthetic Turf for Athletic Fields
It is common knowledge that a soft yet reliable and firm surface is crucial to practice sports and to perform athletic activities. Sadly, natural grass offers this, but at high expenses that aren't usually beneficial for those relying on it.
The idea of using synthetic turf is to:
Reduce costs: it is low-maintenance regardless of the type you use since it requires little watering and no chemicals must be used.

Offer better impact reduction: it performs great during falls and any accidents that can occur during practices and regular activities in the field.

Have the perfect surface to practice all types of activities: it isn't necessary to prepare the ground or field every time it is going to be used.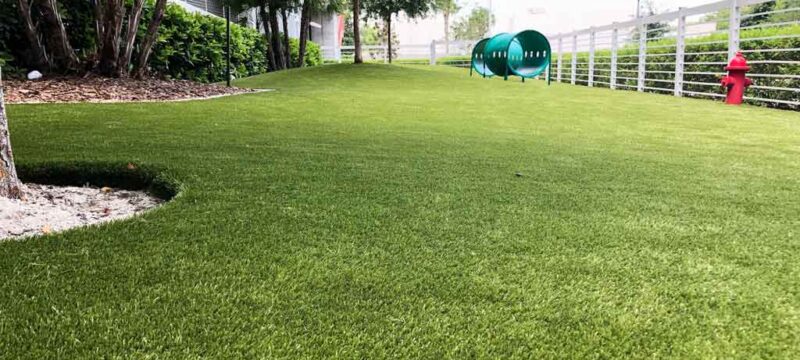 Our role as professionals is to find the perfect type of artificial turf that will cover your needs. Besides just having a cost-effective surface, we want you to add benefits for those who will truly use it: the athletes.
Thus, we often recommend the latest synthetic technology we have available and work hard to manufacture in compliance with our partnerships. The synthetic turf we use for athletic fields offers heat block, shine block, longevity, and durability. This is in addition to all the benefits mentioned above.
Can We Install It From Zero?
If this is the first time you are working with a field, building one, or just trying to bring the idea to life, you can leave it to us.
Our company offers the entire package: design, installation, and maintenance. This means you can let us know what you need; we will assess the field and come up with a design that will meet your needs and all the activities and sports that will take place and be practiced in it.
We will then move to the preparation and installation process to guarantee that it is properly installed, besides having a high-quality synthetic turf in place to ensure its performance and longevity. Finally, we will keep an eye on and offer all maintenance and post-services needed to keep it neat and clean.
Our services, thanks to our experts, including integrating amenities and preparing the entire field for the activities. If you need us to put greens, add some game courts, or maybe open green areas where visitors and spectators can enjoy, you only need to ask for it, and we will include it on the main design or future additions once the main job is done.
We are very proud of the fields we have brought to life and started from scratch. We can provide pictures and testimonials of previous clients so you are able to have a look at what yours could look like.
"What If My Field Has Synthetic Turf Installed Already?"
This doesn't limit us. Removing the old turf and installing the new one is a piece of cake.
We want to make clear we don't take projects that involve the full package only; if what you need are a simple and easy removal and new installation, that's all we are going to do and still satisfy all your needs and requests.
We aren't trying to sell you services you don't need. Instead, we want to make sure you know what is available if needed while letting you know how our team can handle the basic processes and projects.
For this job whatsoever, we will still assess the field and see the condition of the synthetic turf that could have been either installed by us previously or another company. Then, we will determine if the same type of turf continues to be the best option but in a more recent version and with better materials or if a new type would fit your needs better.
Most of the time, we replace old artificial turf with our newest technology to ensure you are able to enjoy it for much longer with even less maintenance and resources invested. Our goal as a synthetic turf company and professionals is to reduce costs, guarantee at least ten years of functionality, and allow the client to have a surface that will make everyone happy while using the field.
Are We Limited to Small Fields?
Not at all!
We work with small and large fields requiring little to lots of attention. We aren't scared of a challenge, and our arms are open for any project you bring that is within our range in terms of location.
We will give you some recommendations, guide you through the process, and let you know our action plan so you can feel comfortable and included in it since you are.
Synthetic Turf Team of Palm Beach has its doors open all year, and it doesn't matter what additional amenities or items you need; we will do our best to bring everything together and include more as needed.
Below is our list of additional services: