Synthetic Turf Team of Palm Beach Services and Offerings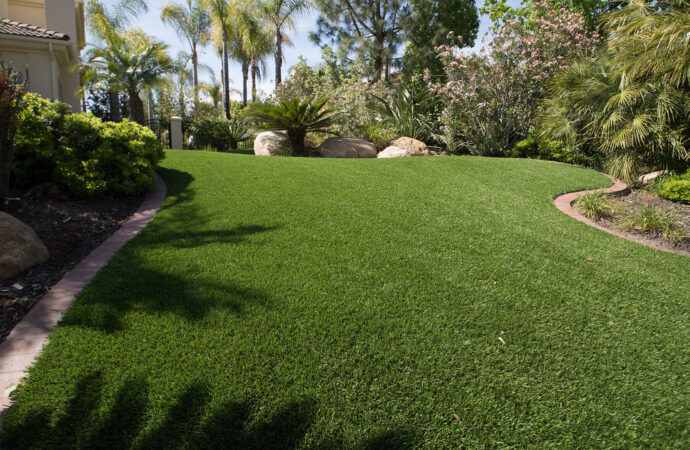 Be it your garden, playground, school, patio, or maybe a golf course, Synthetic Turf Team of Palm Beach can lend you a hand in making your green space unique, stunning, and safe for everyone who comes to spend some time or perform high-impact activities that not even natural turf can support or resist. Our job is to make sure that the synthetic turf you decide to install will be the right one for the area in your hands.
Choosing artificial grass over natural grass is not as hard as you think. After all, most people aren't familiar with this information, but tending to natural turf or grass takes a lot of work and time and isn't earth-friendly due to how much water you have to invest in it. You end up utilizing more water that affects natural resources more than helping preserve the earth.
This is why synthetic turf is the top option for all business owners setting and designing a new green area or for homeowners looking to have a stunning garden and patio that don't consume too much time while being able to help the planet in the process.
Golf courses, playgrounds, and schools, often use artificial grass instead of having to rely on how it performs and looks during specific seasons over the year. Although Palm Beach is known for its incredible weather, no matter what time of the year it is, it is common for natural turf to be affected, which is an issue artificial turf won't bring your way.
How Do We Support Your Projects & Needs?
Synthetic turf installation is the most requested service in the area. We're always excited to help new individuals design the entire space so they can enjoy it without any worries, as it will look good and be safe for children and pets as requested or needed.
However, besides the regular service for installation, we have expanded our solutions, and before getting to them, we have to establish a difference: turf and grass aren't the same.
Although people refer to grass as turf and vice versa, both are not only different in appearance but also in purpose. While turf is designed for high-impact activities and high-volume foot traffic, grass offers a more appealing and stunning look once the artificial option is installed.
For basic spaces such as gardens and patios, the difference won't be too noticeable, but for playgrounds and athletic fields, artificial grass won't be a good option as it won't allow athletes to practice with a reliable surface and children won't have a surface that offers impact reduction whenever they fall, or an accident takes place.
Therefore, we want you to know: that we support your projects and needs, from the most basic details to the complicated process of installing, repairing or performing maintenance to the artificial turf or grass you want, have, or need.
That being said, our list of services will give you a better idea of how our team at Synthetic Turf Team of Palm Beach can assist you:
Let Us Know How We Can Help
Choose the solution that covers your needs or adapts to them the most for our team to come up with a proper action plan. If you feel none of the services connects with your project, keep in mind we work with custom designs, jobs, and requests.
You can contact us to get any of the previous solutions running with the top company in the area or make a special request to our team!
Below is our list of additional services: