Putting Green Installation Services for Palm Beach Residents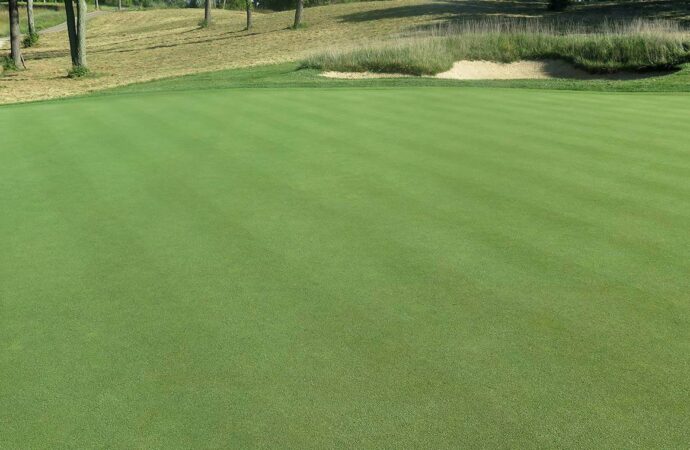 Practicing your game when it comes to golf can be quite difficult when the golf course is quite far from your place because you cannot access it at night, or for all the reasons we know about golf courses. A solution for it can be having your personal course and holes at home, work, or where the space allows you to. Synthetic Turf Team of Palm Beach helps you by putting greens in the space you wish us to and making sure you have a similar area where you can improve your game.
Although having a few holes in your patio or green space won't be the same as having an entire golf course, it will help you polish your skills, have an activity to enjoy with your family or friends, and even bring a good investment your way if you ever decide to sell the property.
Now, most people believe that installing a putting green is just the same as playing with their regular garden and turf. However, part of our job is to make sure the turf is smooth and grassy, so it is identical to the golf fairway containing the hole.
Although some details will differ, the final result should look and feel the same as a golf course that is prepared and well taken care of so your game isn't affected.
The beauty of putting greens lies in how the area can be designed. Some individuals that have limited space and ground that doesn't help with imagination can have our team design the landscape and how the area will look in order to avoid the look of holes being simply placed, and you can have an adventure within your house or property.
For it, we will need to assess your patio, work on taking measurements, and come up with some ideas based on the design you would like and allow our designers and professionals to handle it for it to come true.
Is It Worth Installing Putting Greens?
Regardless of the reason you have for wanting this service, we're confident you won't feel like you're losing money.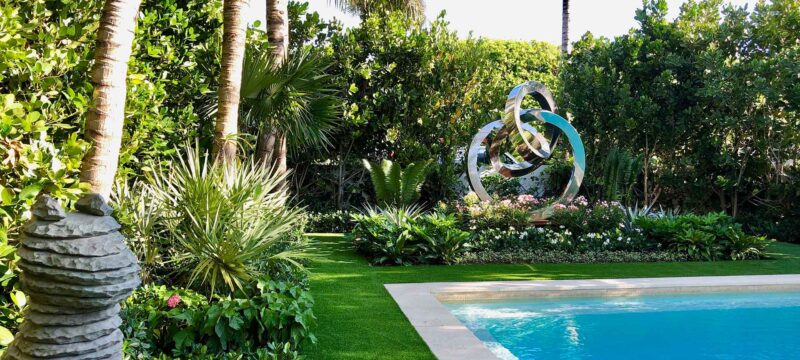 Most of our clients contact us for it in order to have a special space where they can practice their game. However, some look at it as an investment.
Most properties in Florida sell for higher prices if they include a small, medium, or large putting green since it helps the new owners have an activity to entertain their guests; maybe they are golf lovers, or the addition is attractive enough to make them add it to the list of things they like about the place.
A medium-size putting green can cost about $4.000 and can make your property worth $8.000 when listing it in the market. It is about how well-designed and made it is and how you have maintained the area over the years. If it is recent, it adds even more value.
Now, for those who are invested in the sport and truly want to have something that connects them to it whenever they are at home or in the place of their choice, the investment will always be worth it. Just make sure you are relying on professionals like us, Synthetic Turf Team of Palm Beach, so you have a result that won't disappoint and can actually challenge your skills.
Can You Install a Putting Green on Your Property?
Although many people are hesitant to contact us and request the service because their patios, yards, or spaces are small, this shouldn't hold you back. The idea of putting greens is to improve the area, make sure you have the hole, and guarantee that the experience is just as when in a golf course, which means we will make it perfect, even if it is a single hole included.
We're limited to very small spaces where you can very fit a table, but when you give us 50 meters or similar measures, we can work a beautiful putting green for you so you can practice with a single hole or even two.
It is all about the basics and working with the space available. If you, on the other hand, have enough area for medium or large-sized putting greens, we will be more creative in how to take advantage of the space.
Whenever you request this service, we will need to assess the area and take measures, think about the design you can afford, and work with so you can have the desired result. Of course, we will listen to your needs, suggestions, and preferences.
Our team will come up with the design, the right materials and products to be used, and the estimated time and cost for the project so you can give us the green light to get it started and done.
How Much Does a Putting Green Cost?
Prices will always vary. Since we do our best to work within the client's budget, you can rest assured that we won't impose a design, materials, or anything on you. Instead, we will work closely with your property and the putting green you want so we can make it come true.
A medium size putting green can cost about $4.000 to $4.500, while a bigger artificial one can cost over $8.000. Everything depends on the square feet covered and how much work the ground requires in order to work on the design requested or our team came up with.
Small ones like 100-square-foot greens can cost $1.000 to $2.900. This is why you can help us by giving us an estimate or size of your space in order to give you a quote that is very close to the final price.
However, if we get to assess your space, we will be able to provide an estimate that we guarantee based on the design, products, and work done for your property.
Make sure to contact us, and feel free to ask for financing options, previous jobs, and how we can help you to have a small experience within your property so you can enjoy your favorite sport alone or with others.
Below is our list of additional services: