Learn More About the Synthetic Turf Team of Palm Beach Today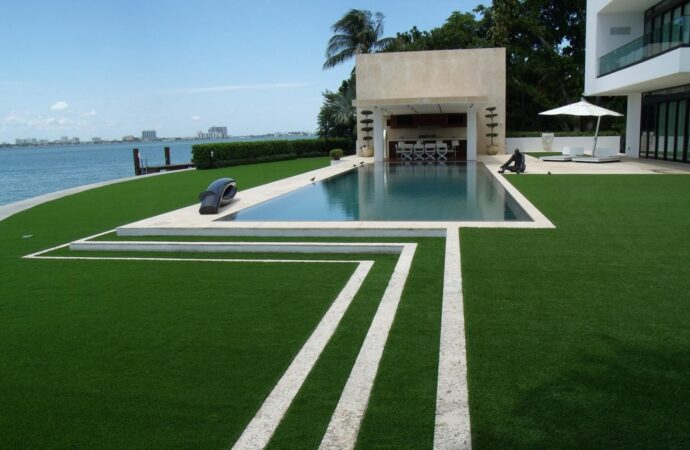 Synthetic Turf Team of Palm Beach is a top company in the area that has been assisting all commercial and residential owners with their synthetic turf and artificial grass needs. Since all cities in Florida are known for their stunning gardens, patios, yards, and all green spaces, it is a non-spoken deal in all cities to maintain them looking stunning. For it, artificial turf always works the best.
Natural grass has its beauty, and it is part of keeping nature present. However, it is time-consuming and does not offer great conditions for the planet as it requires lots of watering, fertilizers—chemicals—and high maintenance, leading to not only using more natural resources but also investing money, which doesn't guarantee its longevity and appeal over the years.
Artificial turf and grass were made with this thought in mind: a stunning green area requiring little to no maintenance and not affecting the planet by needing frequent watering.
As a team, we offer all options of synthetic turf and grass that can make this dream come true for all residents and businesses in Palm Beach and surrounding areas. To do so, we offer a large variety of solutions along with earth-friendly products, non-toxic products, and the perfect design regardless of the space, patio, yard, field, or area we're working with.
Thanks to our experienced and knowledgeable professionals, we have been offering top-quality turf and grass with 15 years of warranty, guaranteed longevity, and manufactured with the best materials to offer not only a green and fresh look once installed but also support, safety, and harm reduction for either low or high-volume foot traffic areas.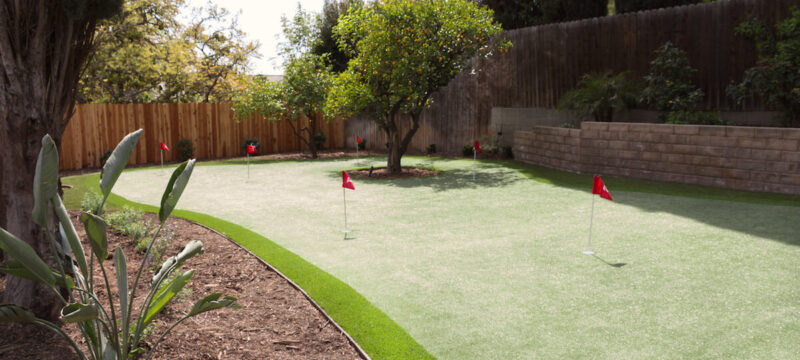 How We Became the Best Synthetic Turf Company in the Area
Unlike other companies, we don't limit ourselves to synthetic turf installation. We offer repairs, designs, and work with all areas and properties; this includes regular residential and commercial properties and playgrounds, schools, and even athletic fields as well.
We manufacture over 67% of our products and ensure that anything we have to outsource comes from our reliable partners who work with eco-friendly, high-quality, and affordable materials, making it possible for us to offer you the best turf and grass.
Besides, we are a company that works towards improvement. We are always learning about new technologies, testing them ourselves, and opening the option as soon as possible so all clients can have the latest products and designs available.
Since we handle the entire installation process, repairs, and any other project, we have experts that will coordinate all work that needs to be done while others will handle the design and each part of the job accordingly.
How to Get in Touch with Us
All it takes is a call, email, or visit to our offices.
We welcome homeowners, managers, business owners, and anyone in need of artificial turf for their spaces.
If you have an idea in mind or even come up with a design you want to bring to life, let our team know, and we will work on any adaptations, choose the best turf/grass for it, and start working on it.
Keep in mind we will need information along the way, such as foot traffic, how many people will use the space where the turf or grass will be installed, your preferences and needs, and much more. All this to guarantee your full satisfaction and a top design.
Below is our list of additional services: