Synthetic Turf Installation Services for Lake Worth Residents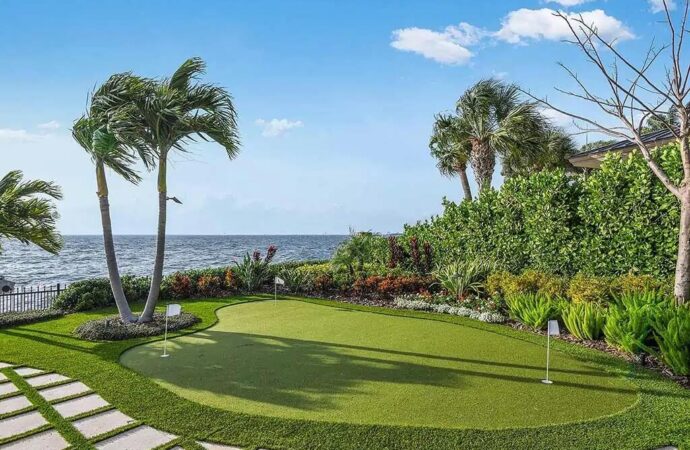 With beautiful beaches, historic buildings, and beautiful downtown with lots of activities and places to visit, Lake Worth is rich in what it can offer visitors, residents, and those who seek to find a new life in the city. Part of its beauty noes in how the public and natural areas look and how residents have worried about keeping their properties and green spaces looking beyond stunning. Synthetic Turf Team of Palm Beach has worked closely with dozens of homeowners and business owners to ensure their patios, gardens, and outdoor areas are breathtaking with the perfect selection of synthetic turf or grass.
As a company with a long presence in the city, we have seen how homeowners invest time tending to their patios and gardens over the years, and along with them, we can agree that grass or turf is what takes the longest time to take care of as fertilizers and constant watering are required.
Synthetic turf is a long-lasting, durable, and time-saving option that allows all individuals to have a green space that will look fresh and intact all year round with very little maintenance. Money can be saved in the long run as artificial turf pays itself after 3 to 5 years.
Why You Should Choose Artificial Grass Over Natural Grass
Everything lies in the benefits.
Natural grass or turf is believed to offer a beautiful look that allows you to contribute to the planet. However, it is not only time-consuming but also requires lots of watering, making you use more resources than needed, and that could be saved to actually save the planet.
Since its fibers are made with durable and eco-friendly materials, synthetic turf can last for over 15 years, and you won't have to worry about tending to it since watering the turf once every month or two months is more than enough. This low maintenance process will keep it looking as good as new, and you won't have to rely on fertilizers and chemicals harmful to the environment and all individuals who use or enjoy the space.
With the wide variety of artificial grass nowadays, it is possible to choose different options based on:
The foot traffic where it will be installed. Patios or residential gardens are considered low volume, while playgrounds, athletic fields, and schools are high-volume.

The materials and quality of the artificial grass are based on preferences, budget, and needs.

Appearance, support, and harm reduction. Synthetic turf and grass look stunning and offer great support and safety to those performing activities or spending time in the green area.
Our Synthetic Turf Is Perfect for Pets
Besides children and individuals overall, we worry about how safe and comfortable your pets are.
We know it can be difficult to control what your pets do whenever you let them spend some time in the garden, play with your kids, or maybe you're someone with green space or business dedicated to animals.
Well, our job includes pet turf installation, which will be perfect to still perform low maintenance, reduce time tending to the space, and ensure all pets—dogs, cats, or different types of animals—are comfortable while leaving them by themselves or spending some quality time with your fluffy friends.
Make sure to contact us and ask for our special service for them. If you have specific needs and preferences, we would love to hear about them as well.
Feel free to rely on our team, no matter if you are in Lake Worth or any other city in Palm Beach.
Below is our list of additional services: